All members must register with Judo Ontario prior to their first practice for insurance and club sanctioning purposes. Athletes returning to Asahi must also ensure their Judo Ontario membership is up-to-date.
Judo Ontario fees are due in September of each year. Registration must be done through the Judo Ontario Website.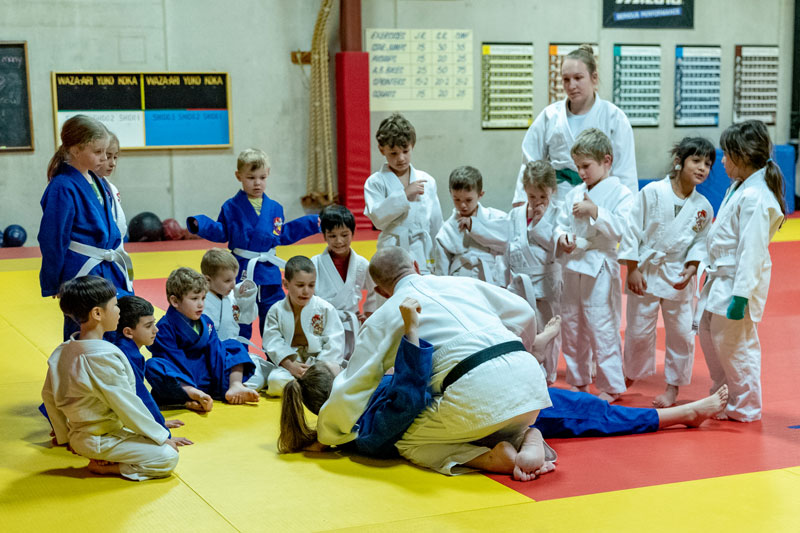 Summer 2022 Session runs June 27 to August 19. 
There are no Covid restrictions in place  at this time. We recommend COVID-19 vaccination for eligible members. 
At this time we are not offering classes to children under 5 years old. 
Registration is available online. Contact the club if you are interested in a trial class.
A limited number of  SPECTATORS are permitted.  
Please bring your own water bottle.
Note:
Tuesday and Thursday 7:30pm  classes are High Intensity Competitive. Minimum Orange belt.  
All 6pm classes are open to all levels and belts. 
| Ages Groups | Age as of December |
| --- | --- |
| U8 | 5 to 7 yrs |
| U10 | 8 to 9 yrs |
| U12 | 10 to 11 yrs |
| U14 | 12 to 13 yrs  |
| U16 | 14 to 15 yrs  |
| U18 | 16 to 17 yrs  |
| U21 | 16* to 20 yrs  |
| Senior | 16* yrs and older |